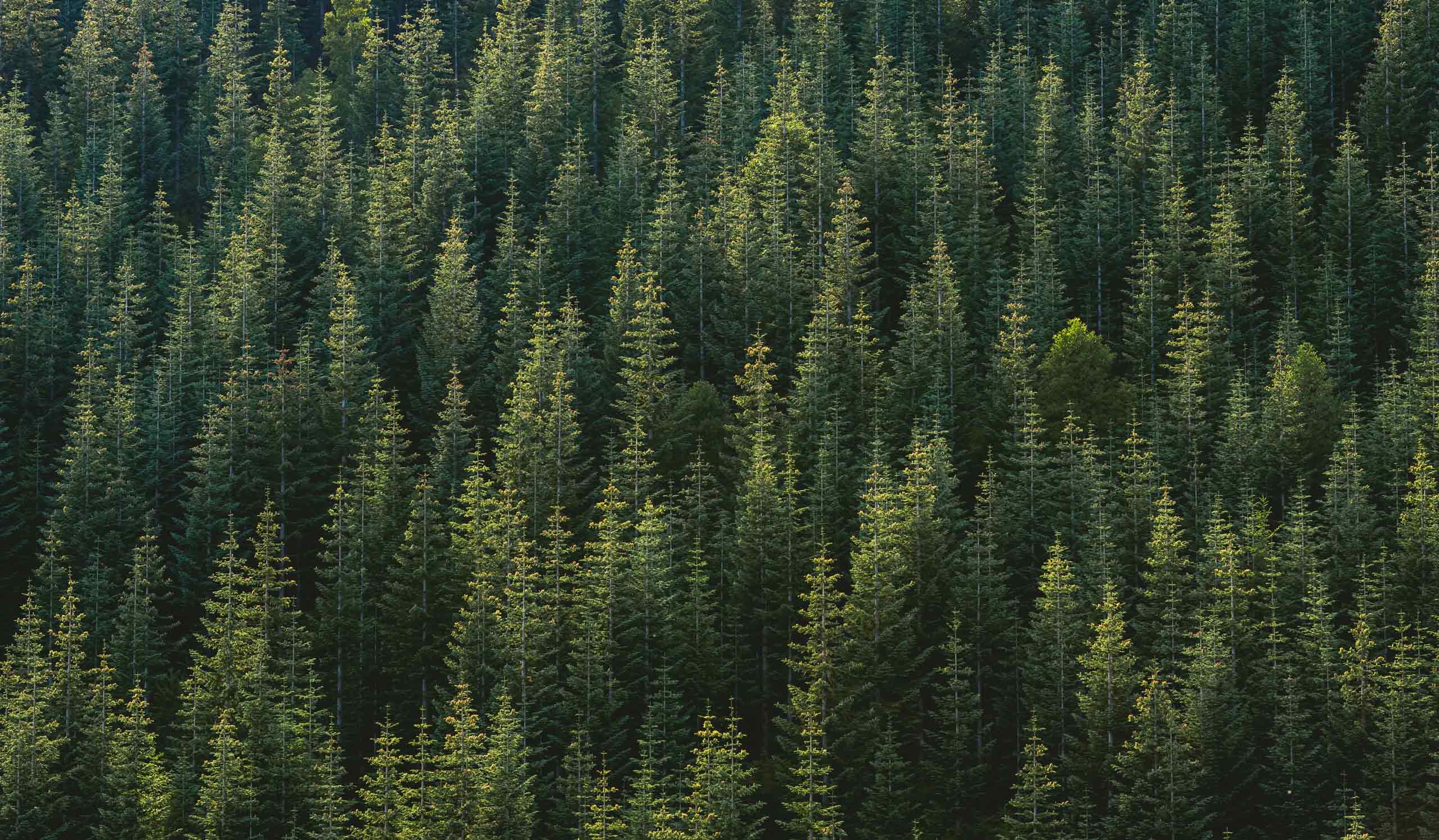 Now, the question is, how do you stand out with your tight budget and build a profitable online business? You guessed right – build social proof and trust. Nothing new! For you to fully understand how important social proof is to your business, consider the following statistics:
Let's cut to the chase – the competition in the online business world is fierce. Every business is competing for the attention of its prospects. The same prospect you're hoping to target with your tight budget, some businesses are willing to spend big bucks to get their attention.
For 50% of all customers, the next step after reading a positive review about a brand is visiting their website.
40% of consumers follow new brands online based on recommendations from family and friends.
Consumer reviews are trusted nearly twelve times more than descriptions by manufacturers.
70% of online shoppers check out product reviews before making a buying decision.
97% of B2B customers said testimonials and peer recommendations are their most reliable type of content
These and many more social proof statistics tell you one thing: if you want your business to scale up in sales and conversions, you need to tactically incorporate social proofs into your marketing strategy.
But how do you beat this scepticism and open up a new customer base for your business? The answer lies in the efficient and strategic use of social proof. The statistics up there are all pointers that social proof works. Thus, you should make the most of it to drive more business to your doorstep or more customers to your online store, as the case may be.
In the eCommerce world, potential buyers are sceptical about doing business with new brands or buying from an unfamiliar online store. Their doubts are not unfounded. The array of ads, the tons of negative reviews, and the numerous undesired customer experiences that fill the internet are enough to make the average person reluctant to part with their hard-earned money.
In this blog post, we discussed seven effective ways to build social proof for your online business.
Let's dive in.
What is Social Proof?
Social proof is purely psychological, making it highly effective in calming doubting nerves, especially when making a buying decision. It is based on the theory of informational social influence. Simply put, it is the notion that as humans, we tend to emulate the action or behavioural patterns of others in uncertain situations.
For example, if you know that 70% of people in your local community use electric cars as a form of climate action, your next vehicle is likely to be from Tesla. You can call it the bandwagon effect or the wisdom of the crowd; the social proof is compelling when people need to validate their decision about something of importance.
Thus, social proof gives you a convenient way of influencing the buying decision of buyers who are unfamiliar with your brand and tipping the scale in your favor.
In marketing, social proof helps you demonstrate the acceptance of your product and trust in your brand to new customers. Many people are sceptical about what others say about themselves. But when the affirmation is from a third party, there's more trust and credibility.
7 Ways to Build Social Proof for your Business
Now that you understand the concept of social proof, here are the most used types and how you can boost your online business.

1. Customer Reviews
Customer reviews are another substantial social proof that top eCommerce stores leverage to sell more. Approximately nine out of ten consumers read reviews before buying anything online. Customer reviews are great for showing how satisfied your customers are and educating prospects about your products without you doing the talking.
Customer reviews can be in written or video format. Each should be displayed using the right channel. Written reviews are a great way to generate discussion around your product. You can display them on your blogs, product pages, or other review sites on the internet.
To make the most of customer reviews, they should be tailored toward a specific product. This review can then be displayed on the product's page. It will help potential customers know more about what they want to buy.
Customer satisfaction ratings come in a number scale and can be displayed using stars, thumbs up, or hearts. The more 5-star ratings you get, the better you can show them to attract new customers.
For video reviews, social media platforms -such as Facebook and Instagram- that thrive on highly visual content are your best bet. Similar to how you use customer reviews, you can also use customer satisfaction ratings to your advantage. Ratings are highly visual, precise, and easier to understand.

2. Client Testimonials
They tell the doubting Thomases that other customers have used them to their satisfaction and are willing to tell the world about it.
Clients' testimonial is a popular form of social proof commonly used by businesses online. Customer testimonials are a goldmine of hidden treasures when used appropriately. They are real-life proof that your products or services work excellently or the other way round. A well-written testimonial should display three components:
The problem the client had
How your product solved this problem excellently
The overall experience doing business with you
To get your customers to write you such beautiful testimonials, offer them the best service, give your customer a wonderful experience; deliver like you said you would. After doing a fantastic job, you can then ask your clients to leave a testimonial about their experience with you.
Testimonials can also come in a video format. Video content is growing in importance, and marketers are now using it more to promote brand identity and increase sales.
By this time, your customers are sure to be in the right mood to say some exciting things about you and your brand. A good thing about such testimonials is that you can't get enough of them. Hence, you should get as many as possible and display them all over your social media, product pages, the home page, landing pages, and everywhere your clients could see them.

3. Media Coverage
These outlets have developed authority over time, and many people trust them when they directly or indirectly endorse a brand. So, with all delight, be in the press. And when you get the right coverage, you can make a great deal of it to your online customers and followers.
Promoting your online store should not just be about the internet and new media outlets. Traditional media such as Tv, radio, and magazines are also a good avenue for you to market your brand and attract new customers.
It doesn't have to be something exaggerated or extravagant. It can be simple and yet worthy of being used as social proof. It can be any of the following:
A TV interview you granted
An audio podcast about your business
Product or service reviews in industry publications
A mention in your industry magazine
A talk show you stared on in your local radio
But don't stop there. It is best to curate content from such coverage and let all your social media followers know about it.
Simply displaying the logos of such media outlets on your home page shows potential customers your acceptance as an authoritative figure in your industry.

4. Industry Certifications
Certifications are proof from reputable organizations that you are good at what you do. They help you demonstrate expertise and authority – two factors potential clients or customers are on the lookout for before doing business with you.
This is why you see brands make a big deal and lots of publicity for something as familiar as a blue tick on Twitter. It shows credibility, helps build trust and can play a crucial role in validating customers' thoughts about their buying decision.
Certifications are usually from authoritative third parties. Therefore, customers inevitably trust such authorizations more than anything a brand could say about itself. The understanding that experts have deemed your product satisfactory and worthy of such certifications or a seal of approval sends a clear message to new visitors to your page.
Most of such awards come with a badge image, or if not, you can simply display the logo of the awarding organization on your home page or website footer.
Like how you use industry certifications, you can also display awards and accolades to let your customers know that your business is well recognized for its performance and achievements. People want to do business with award-winning personalities and buy award-winning products. So, let your customers know that it's you.
5. Case Studies
This is where case studies come into the picture. They are a more detailed form of testimonials, and they are trendy with B2B companies and agencies. They help you showcase the experience a satisfied customer had with your business.
No matter how perfect your value proposition is, it may not be enough to convince a new customer to do business with you. But knowing of Mr A's experience solving a similar problem with your product may be a game-changer.
Do you have a customer who is passionate about your brand due to the success they have recorded using your product or service? You can create a case study with such customers in the limelight. You are not only promoting a satisfied customer this way; you are also leveraging their satisfaction as social proof in marketing your brand to prospective customers.
With case studies, you can better highlight a customer's success story with your brand. It lets others know how your product or service has contributed to making life easier for your clients. It is best to identify a client who has recorded tremendous success using your product. Such clients should be very enthusiastic about your brand and willing to tell the world their story.
Like testimonials and reviews, case studies can also be in video format. It is even more compelling as it shows the emotion and intent behind each word.

6. Social Media Mentions
Social media platforms are filled with likes, comments, and follows. Using these mentions skillfully can help you improve your reputation amongst potential customers. This, in turn, will help boost your sales and increase your conversion rate.
When your audience knows you care about your customers and appreciate their feedback, they are more inclined to patronize your store. For positive social mentions, they show your customers are satisfied and happy with your products or services. Appreciate such customers and ask for their permission to share across your social handles. Then go ahead and share. It is good for business.
You may also have a couple of posts that receive lots of comments, shares, and likes. These are your top-performing posts, and you should use them as social proof. You can display such posts on your blogs or web pages.
Social media mentions can be positive or negative. Both kinds are necessary and can be good for you. You can use a negative response to offer solutions to problems raised by customers and build your customer care profile. This is the time for you to show how much you care about your customers and display excellent public relations skills.

Another effective way of using social media as proof that others trust your brand is by displaying your customer base or making a deal of every milestone you reach. For example, you can post an appreciative comment for every ten thousand new followers and display the figures for new prospects to see how much other people trust your brand.
Here are some other milestones that you can use similarly:
Attaining a certain number of users or customers
Achieving an X number of product sales
Reaching a big number of social shares for particular products or content
Earning an X number of downloads of your app or subscription to your newsletter
7. Partnership
It is more beneficial and effective if such brands are already well known. You are simply tapping into their social integrity while also promoting their brand to your audience. It's a win-win situation, and it's good for both businesses.
If you have any company or brand whose business is integrated with yours, you can use this partnership as social proof to attract new customers. With their consent, you can display their company logos on your homepage. You can do the same for companies that buy in bulk from you or those who buy on their employees' behalf.
Perhaps you do not sell products directly to the end-user. Your customer base is populated with other businesses like yours. It's all good; social proof works wonders whether you are in the B2C or B2B sector. You can leverage your partnership with other brands that do business with you. If you own a SaaS company, you can display how your software works well with other tools from similar companies.
This makes your brand to be more welcomed and trusted. Businesses are always looking for compatible tools that can be easily integrated with those they are already using. Such integrations are a big plus for your brand, and you should let the world know about it.
Also Read: Expertnaire Affiliate Marketing Everything You Need To Know
Conclusion
Ready to bring more leads to your doorstep? Then there's no better way to do it than building a social proof portfolio for your brand. It is often all you need to convince a doubting customer to buy from you, download your app, or opt-in for your services. Go ahead and implement these tips and watch your customer base grow.